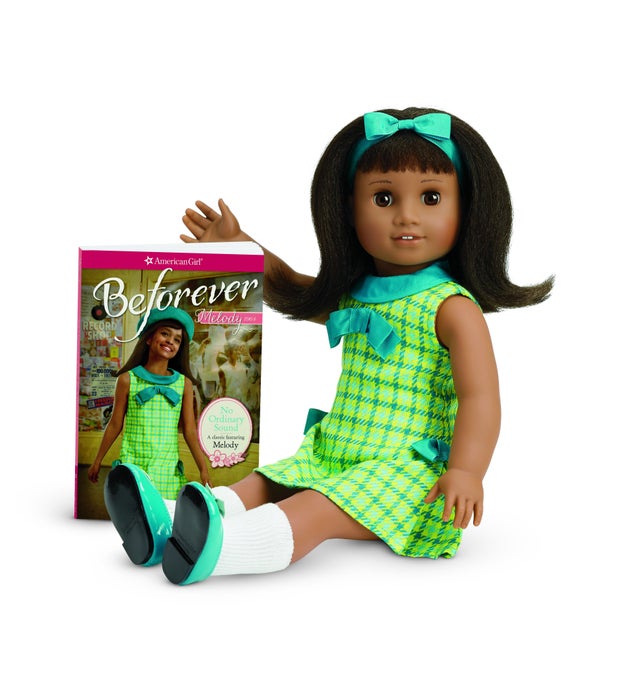 Melody Ellison in her meet dress with her first book "No Ordinary Sound".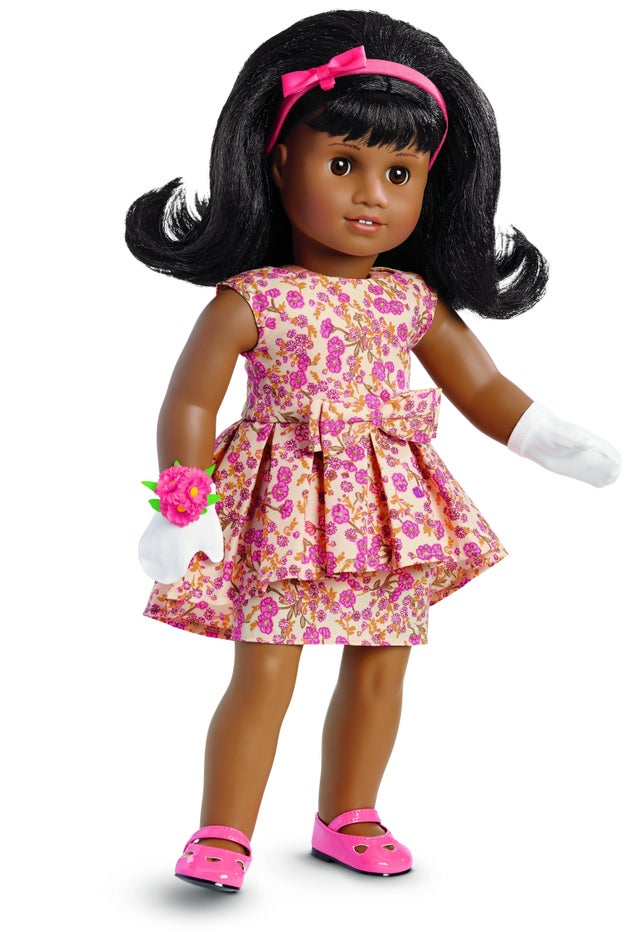 Melody in her floral-print peplum dress.
Does she not look pretty?
Here is Melody with her mini doll, book, and what we think are her accessories (the hat, purse, and sunglasses).
Melody with her table and chairs, a bingo set, and some food. She is wearing a shirt with colorful stripes (with points on the bottom that have pink tassels), blue shorts, and white shoes. Behind her you can see her keyboard piano and microphone.
Here is Melody on her bed in her pajamas with her little dog Bojangles.
Melody at the microphone/singing side of her recording studio. She is holding a tamborine. There is a music stand, headphones, and of course a microphone.
Here is the other side of her recording studio where they do the editing and control the music. This is most likely her most expensive item.:)
~
On a side note American Girl will also introduce some time soon...
"Wellie" might refer to Wellington boots (popular boots in Britian). The British call their rain boots "wellies". Notice how all the dolls are wearing rain boots?
They are about 16" tall and might make cute little sisters for American Girl Dolls.